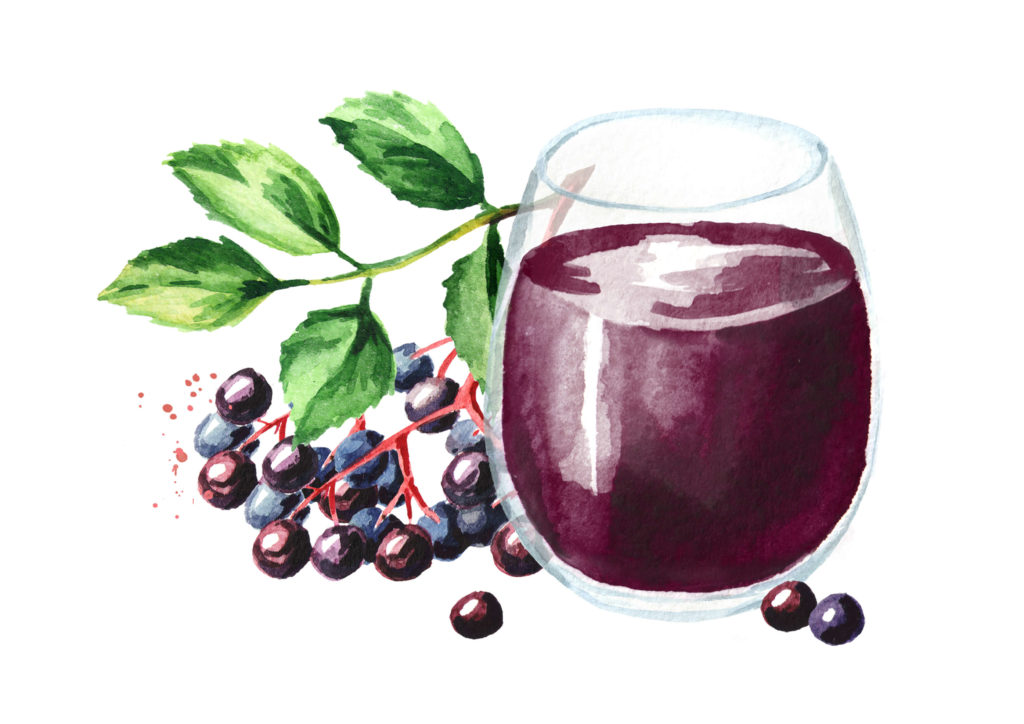 Although it's 90 degrees today, Autumn is fast approaching and bringing immune challenges along with it. Now, in the late summer, is a great time to brew up some elderberry syrup to have on hand when a cold or flu threatens.
Why elderberry syrup? When it comes to acute immune and respiratory support, elderberry is a heavy hitter. It has been proven to reduce the duration of colds, flu, and infections by up to three days' time. Elderberry has also been shown to prevent the flu virus from invading throat cells. Additional health benefits of flavonoid-rich elderberry include antioxidant and anti-inflammatory properties.
Elderberry has a long history of nurturing immune health, and it's also delicious, safe, and popular with kids.* This is one cold remedy you won't mind taking again and again. Adults, try 1/2-1 tablespoon of syrup a day for prevention, and that amount every 2-3 hours if you're already sick.
There are many fantastic elderberry syrups on the market, but making your own syrup is as easy as can be, and it's cheaper too! For the most basic recipe, all you need are elderberries, water, and honey.
Basic Syrup
Fancy Syrup
4 cups water
1 1/2 cups dried elderberries
1/2-1 cup raw honey
4 cups water
1 1/2 cups dried elderberries
1 tsp powdered ginger / 1 tbsp fresh grated ginger
1 tsp cinnamon
1/2-1 cup raw honey
The "fancy" syrup simply has the added benefits of ginger and cinnamon for better absorption, taste, and added antimicrobial/antiviral action.
Directions:
Add water and elderberries to a non-reactive pot. Add ginger and cinnamon as well, if using.
Bring to a boil, then reduce the heat and allow to gently simmer for 45-60 minutes, or until the liquid has reduced by half.
Remove from heat and allow to steep for at least 30 minutes, or until cool. Mash the berries with a potato masher, spoon, or fork.
Pour the liquid through a strainer into a glass container.
When cool enough to touch comfortably, stir in the honey to taste.
Try not to drink it all at once– save it for cold season! 😉
There you have it. Antiviral, antimicrobial, vitamin-C rich immune syrup that's delicious and ready to give you a boost when you need it. Your syrup will last in the fridge for several months. For increased shelf-life, add a dash of brandy.
*Due to the inclusion of raw honey in these recipes, do not give syrup to children under 12 months old.
For children 1-3: 1/4 teaspoon daily for prevention
For children 4 and up: 1 teaspoon daily for prevention