Moringa, which is commonly referred to as the "drumstick tree," is one of the most power-packed, health-enhancing plants on the planet. It is native to parts of Africa and Asia, and can be found on the foothills of the Himalayan mountains in India.
The soothing moringa leaf is an excellent source of nutrition and produces an all-natural energy boost that is sustainable because of the fact that it isn't produced with sugar. It is known for its detoxifying affect, which is likely a result of the leaf's astounding ability to purify water!
Moringa consists of all the essential nutrients needed by the body. There are numerous benefits to these amino acids, which will be covered in the list below.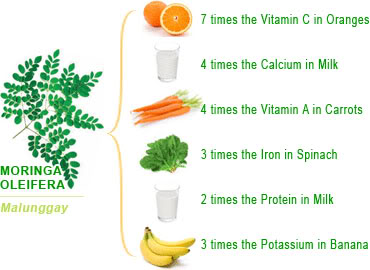 ISOLEUCINE
This amino acids helps to build protein, enzymes, and the creation of biochemical properties in the body.
LEUCINE
It assists isoleucine in building protein and enzymes to improve the body's energy and responsiveness.
LYSINE
Lysine makes sure the body absorbs an appropriate amount of calcium and also aids in collagen formation and the creation of antibodies, hormones, and enzymes.
METHEONINE
This amino acid delivers sulfur to the body and wards off skin, hair, and nail issues. It also increases the liver's production of lecithin, which results in lowered cholesterol levels. Other benefits include the reduction of liver fat and bladder irritation.
PHENYLALAINE
This amino acid reduces hunger pains by affecting the production of chemicals necessary to transmit signals between nerve cells and the brain. It also improves memory.
THREONINE
This develops into an integral part of collagen, elastin, and enamel proteins. It aids in boosting metabolism, preventing fatty build-up in the liver, and by boosting the digestive and intestinal tracts.
TRYTOHYAN
This amino acid works to boost a healthy immune system and alleviate the symptoms of insomnia.
VALINE
Valine encourages a clear mind, muscles that move accordingly, and a calm, level mood.
Summary
Based on the findings on this super-food, moringa is a nutrient that should be incorporated into daily diets because of its lengthy list of benefits. These benefits are numerous and ample, and can improve the health of anyone who consumes the leaf on a regular basis. This multi-vitamin is packed with more than 7xs the amount of vitamin C than is found in oranges, 4 xs the calcium found in milk, and double the protein in yogurt. It truly is a miracle food!